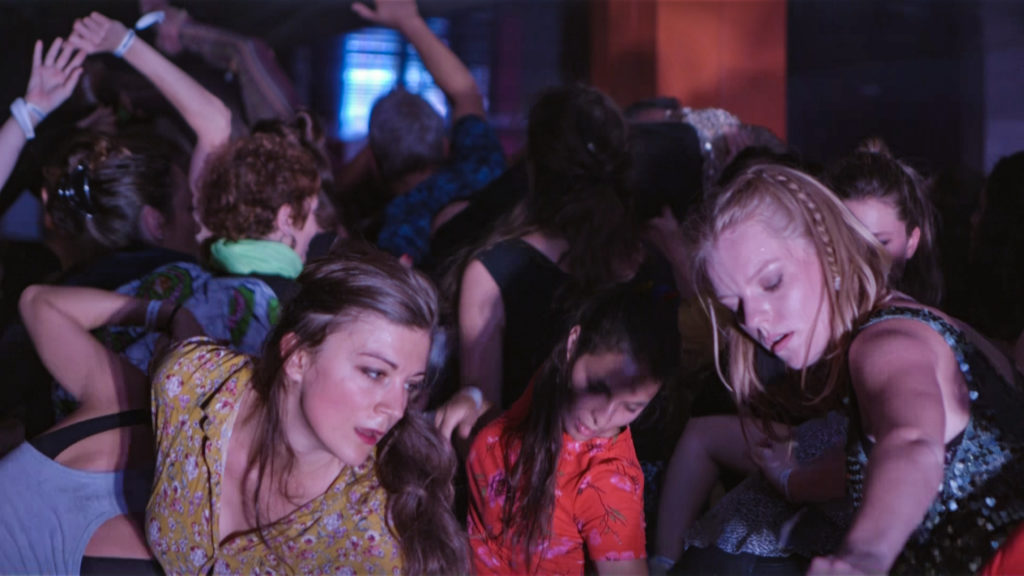 Sous influence d'Éric Minh Cuong Castaing
Un Anglais à Marseille #5
Prof d'anglais et coursier à vélo à Marseille, Rory Launder livre son regard sur la ville tout en vous donnant une occasion de réviser votre anglais toutes les deux semaines. Dans ce cinquième épisode, il sera question d'artistes et de cyclisme…
Nipping off quickly to touch the canetterie on Pierre Bellot (they're safe: bikes permitted inside) before slipping back down to turn right onto Boulevard National, across three lanes of oncoming traffic, I'm without my lock. One of my 'Leipzig Boys' has borrowed it and is up at La Friche, she'll be back down in a couple of hours. A friend is waiting, so we attach them together inside Atèlier Ni. I'm flabbergasted how small it is. Last year's closing party quadrupled the dancefloor, it took half an hour to cross, getting groped by boys, and grinded by girls, Bragard on the decks, there was something in the air . . . unrecognisable tonight.
Sipping seize outside we're perfectly positioned to observe and enjoy passerby en route to pay thirty for Cabaret Aléatoire, I hope they've got guestlist. An old flurry of panic snaps across the top of my head as I spot the blood red background and black two-headed eagle, football sounds – Spurs are playing in the Champions League final. Why am I not more excited? Why aren't I watching? – A heavy mix of uncomfortable embarrassed twinges, uneasiness. Yeah they exposed me last year with a pathetic frustrated macho mix of jealousy and homophobia. Time to bounce, I don't want to go through that again.
PAC Off is subdued but solid at Voiture 14. My heart is quickly warmed, and confidence restored. They're lovely this little lot. A Hungarian arrives and I can finally lock my bike for a bit. Voiture 14 has definitely made space for itself in recent weeks, shut down by cops weekend last, we descended to the fountain. Lounging on the steps there's continuous through traffic stopping off. A surprising number of handsome Germans sitting on the floor, tired from cycling, it's all very touchy-feely (this is fairly recent for me – I don't know if something has changed, with age or with the times – we didn't have sustained physical contact in England or in Poland) but after the kilometres we've done together it's natural and comforting, my head rubbed by that golden one in the yellow blazer. We're grinning from ear to ear.
Artists and cycling: two of my absolute favourite things (as opposed to art and cyclists) well merci Marseille, we've been spoilt. Gaby and Arthur organising La Gineste en Vélib* (won by Le Maillon Vert's very own Bouvier no.1), multiple vernissages every night of the week, the Meeting Messenger France (more Bouviers) with the most complicated alleycat I've seen. Fages at L'Etage, pleins pôtes at Le Magasin, Panthera… but in all the rush we've missed plenty.
Bertrand Lacombe and Sophie Dejode are installed at #7 Clous, with an extra inflatable, a not clitoris, outside on the terrace from Stessie Audras, make me question if I do perhaps like art after all. The standalone exhibition of the year was well-frequented for the vernissage, and kicked off in fine style at the end. A few too many bottles of fine wine escalated quickly to a few too many choice words and a mini-scrap in the street, the highlight of the weekend.
So with your permission and participation we propose an art walk Saturday 15th June at 15.00, 15 Boulevard National, to visit / revisit three galleries (in the presence of the artists) plus a busy little studio including a live performance from Liam Witter, on the way back up towards La Plaine. We'll finish around 19.00 tucked away round the back of Boulevard Chave. (There is no Facebook event, and no email to subscribe to, it's free, you have the rendez-vous, just come.)
Éric Minh Cuong Castaing of the Ballet National de Marseille invites you all for a night of participative performance at the MAC, Saturday 15th June 22.00-03.00. The MAC will be transformed into a club, and if you follow the professional dancers of the ballet close enough, and let them guide you, you too will be transformed.
The following day, Sunday 16th June the Fête du Vélos occupies La Corniche. A Critical Mass of massive critical importance. Would you like to live in a less polluted city / World? Then don't be a dick. Go to Vélos en Ville, fix your bike, and offer to volunteer. And remember kids, if some shady guy on the corner asks you if you want to buy a wrap of trotinette électrique: just say no. These fabriqué-en-Chine machines are not the answer, and as for pogo-sticks: reality yet again rides roughshod over satire and leaves it battered, breathless, and bereft.
Rory Launder